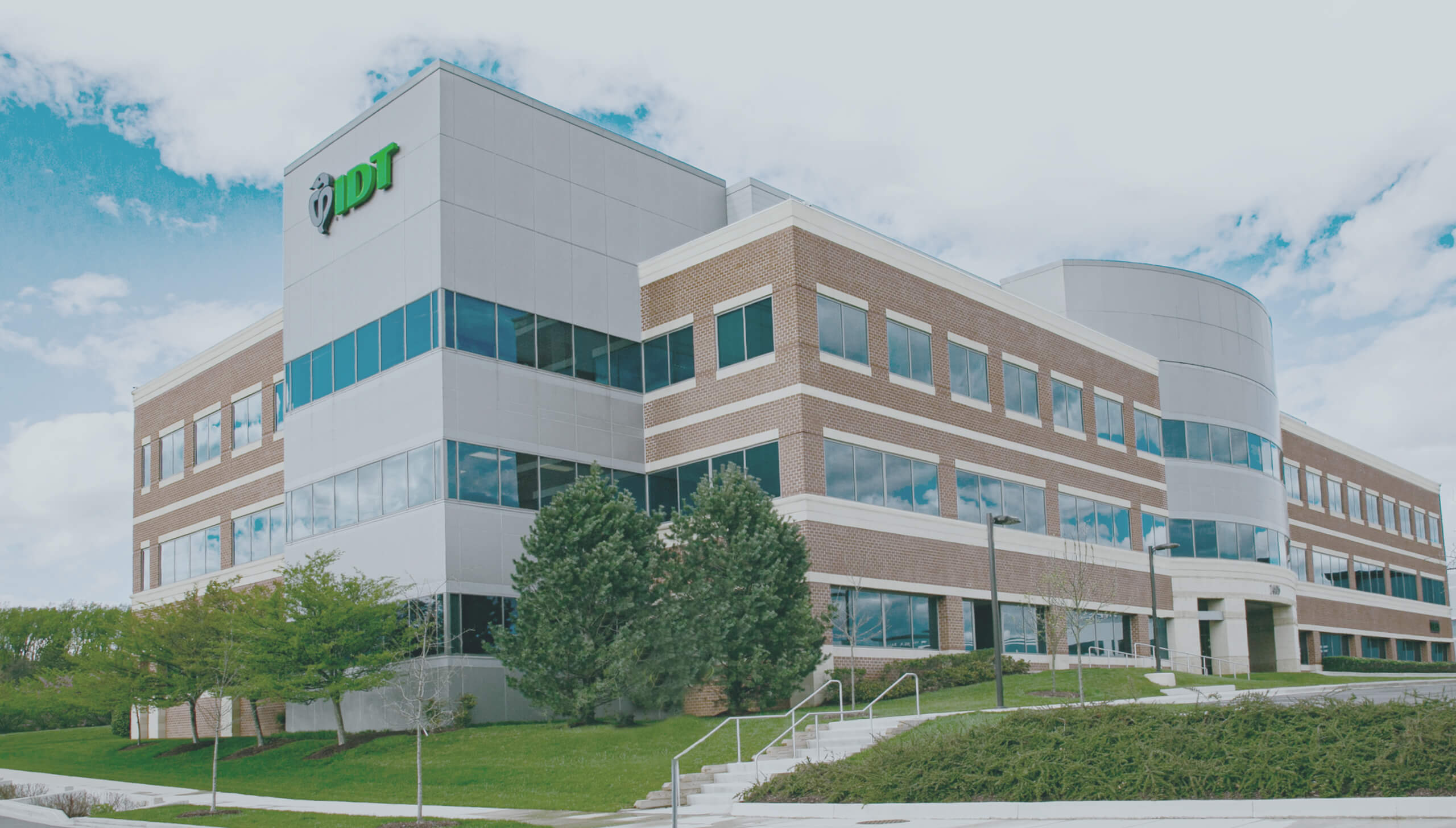 IDT Biologika is a global biologics CDMO offering development and manufacture of Vaccines and Viral Vectors, and aseptic liquid filling and lyophilization of a range of biologics. Our U.S. facility in Rockville, Maryland is close to Washington D.C., the US National Institutes of Health, and is located in a hub for biologics manufacturing.
Legacy in Biologics Contract Manufacturing
The Rockville site has a long history of biologics contract manufacturing and state-of-the-art technologies used to develop and manufacture clinical trial materials for viral vaccines, viral vectors and other biologics. We provide clinical phase I–II manufacturing at the Rockville site, which is convenient for customers located in North America.
Process & Analytical Development
We have a Process Development Team in Rockville comprising scientists and engineers highly experienced in complex upstream and downstream processes and formulation. We help our customers overcome challenges with their products by defining the appropriate technologies and employing our experience to refine a process that works and can be scaled.
Our Quality Control and Analytical Development Teams support a wide array of analytical technologies needed to develop novel assays for the characterization, release, and stability testing of early-phase viral vaccines, gene therapy vectors, and protein therapeutics.
Learn more about our Process Development
Cell Lines & Virus Experience
IDT Biologika Rockville has experience with a wide range of different Cell Lines and Viruses.
Manufacturing
At our U.S. facility, process development is located in the same building as manufacturing, and we have cross-trained, flexible teams, which makes the process of transferring from process development to GMP manufacture seamless. We generate documents detailing the specific instructions on how to run the process, including all critical parameters.
Our facility offers cell and virus banks, master banks, working banks, master seed stocks and working seed stocks. We also produce bulk drug substance and can provide final formulation and aseptic liquid filling or lyophilization of fill-finish for volumes serving Phase I-II clinical trials. These services are supported by our analytical testing and quality groups.
Learn more about our Cell Lines
End-to-End CDMO Services
Rockville is closely integrated with our facility in Germany, so if needed, we can transfer a process after clinical trial material production to Dessau-Rosslau for Phase III and commercial production.
Rockville Facility Highlights
GMP-compliant (FDA/EMA) BSL-2 facility
Expertise with live viral agents and recombinant proteins
Extensive range of manufacturing platforms
Cross-trained, flexible workforce