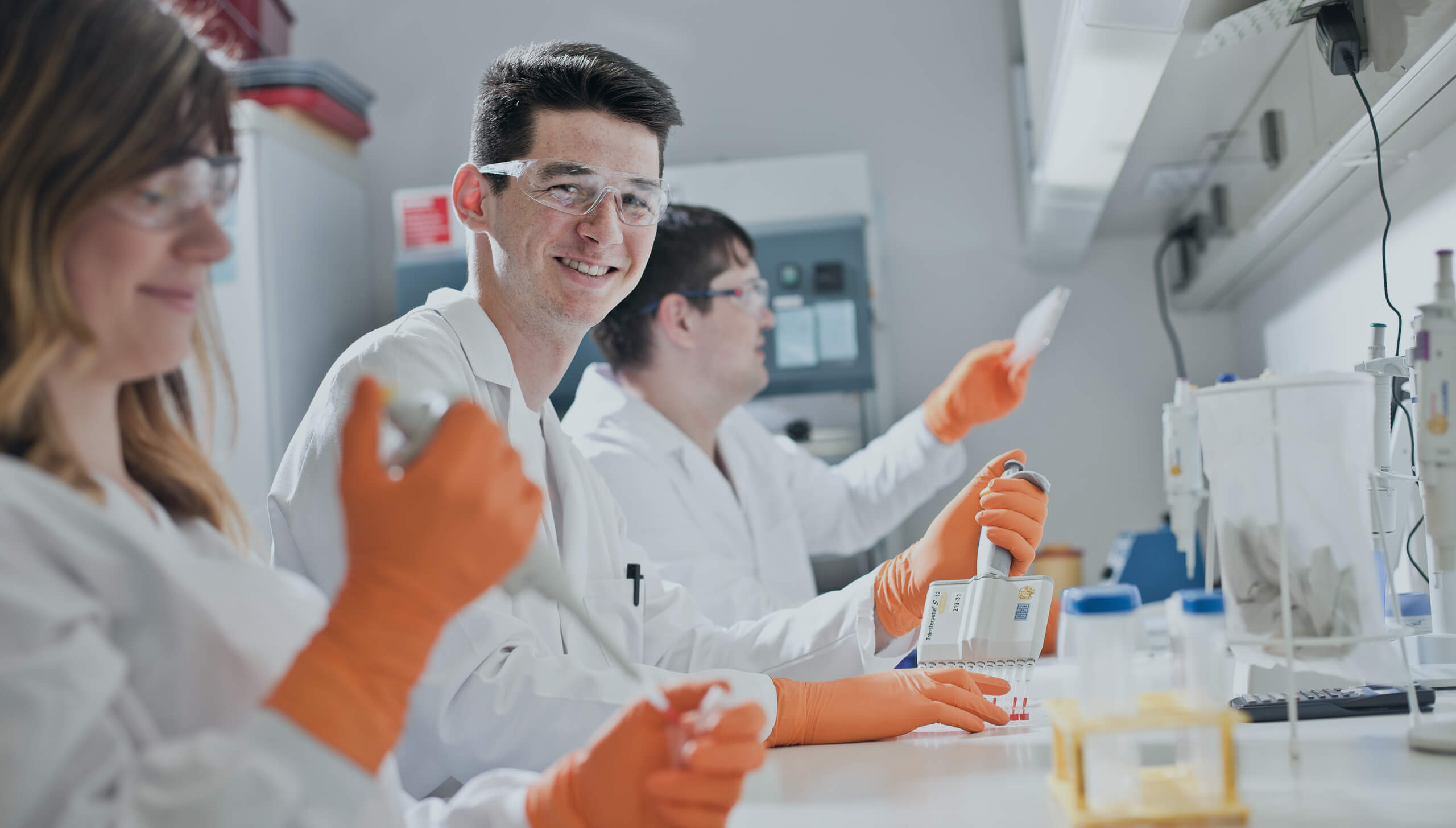 Approximately 1,600 employees work at our facilities in Germany (Dessau-Rosslau and Magdeburg) and the United States (Rockville, Maryland). These locations are all respective hubs for life sciences and biotechnology companies. IDT Biologika is proud to play a role in shaping the future of vaccines and advanced therapeutics.
Join Our Team
If you are looking for your next career move and would like to work for a world leader in viral vaccines and other biologics, explore the opportunities we have by clicking on the links on this page that lead to career portals for Europe and the USA, respectively.
IDT offers state-of-the-art production facilities and workplaces, providing employees with an optimal setting to contribute to the company and achieve their personal goals. We are especially committed to training new generations of scientific experts and leaders.