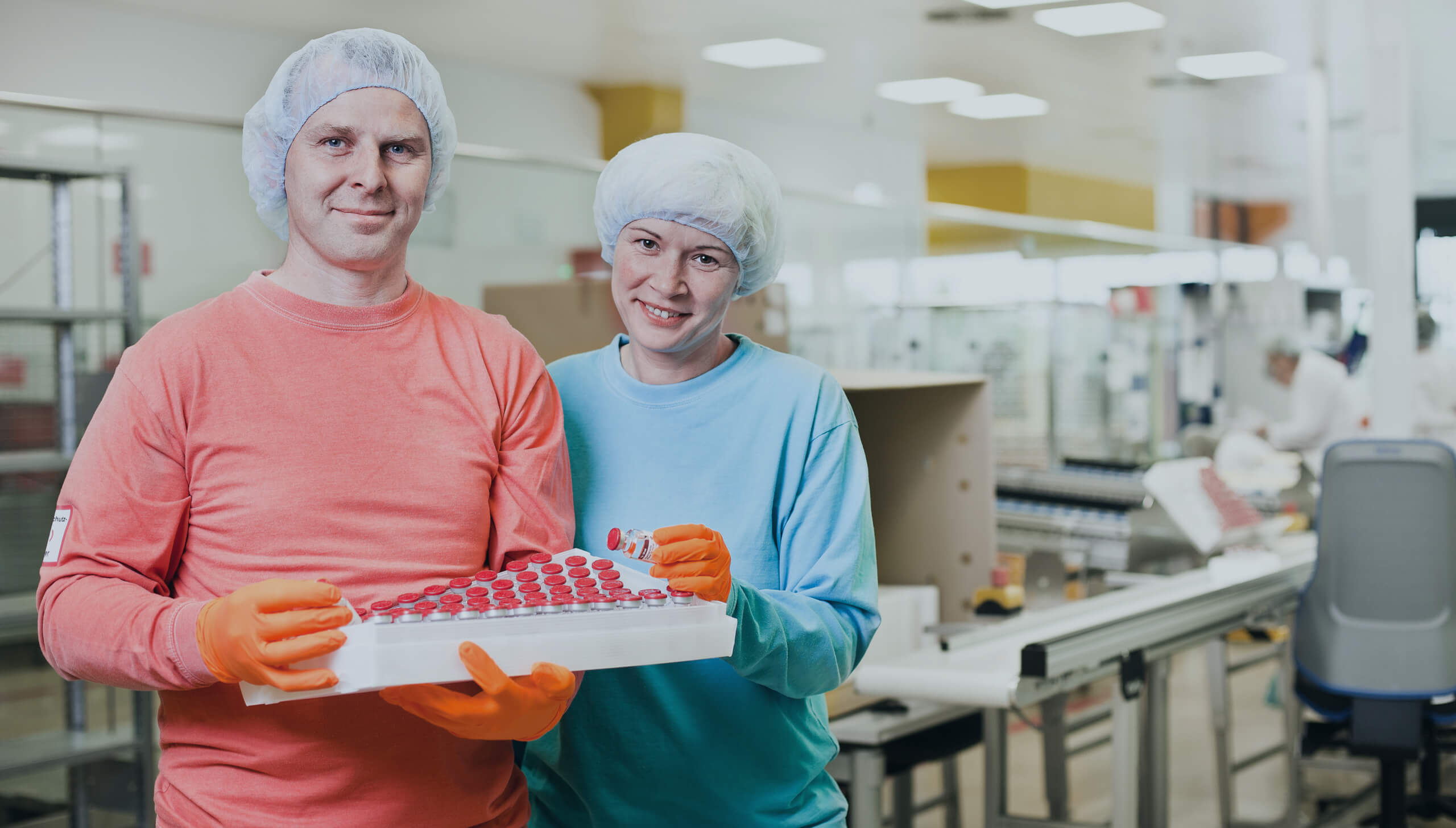 As an end-to-end vaccines CDMO and drug product manufacturer for many types of biologics, IDT Biologika provides integrated secondary packaging for vials, pre-filled syringes, and auto-injectors (pens). We support integrated or standalone clinical and commercial packaging, including an in-house Technology Development Team, with capabilities in Europe and the USA.
Packaging of Vials and Pre-filled Syringes for Clinical & Commercial Use
IDT Biologika offers the complete packaging process from automatic labeling, assembly of pre-filled syringes (with and without safety devices), blistering and cartoning of vials and pre-filled syringes in different package sizes, and serialization and aggregation to suit clinical and commercial requirements.
We maximize safety through robust GMP processes and dedicated production rooms and provide short holding time at ambient temperature through a one-room solution for visual inspections and clinical packaging. With our high-speed multipacker line, products are packed for commercial use in single or multiple packages, including tamper evidence features, and are prepared for serialization.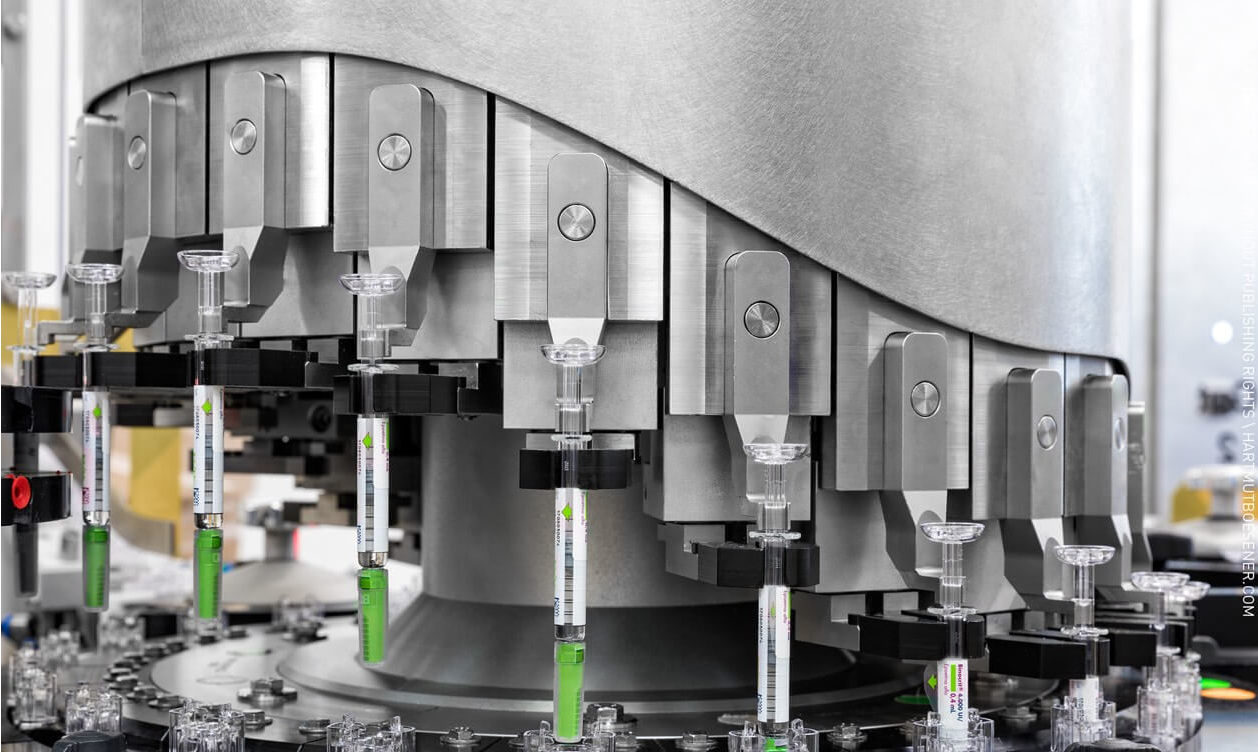 Auto-Injectors/Pens
Auto-injector assembly is an important part of IDT Biologika's service offering that has been developed through many years of collaboration with customers. We offer a lot of experience in the assembly of autoinjectors for various markets including the U.S. and provide know-how regarding regulatory needs. We are used to working with customers to develop these devices from the beginning.
Serialization
IDT Biologika has had a system of serialization (track and trace), including code reading systems. We have a dedicated team that manages implementation of customer and regulatory/national requirements for serialization in every project. We can meet customer serialization needs for any project worldwide.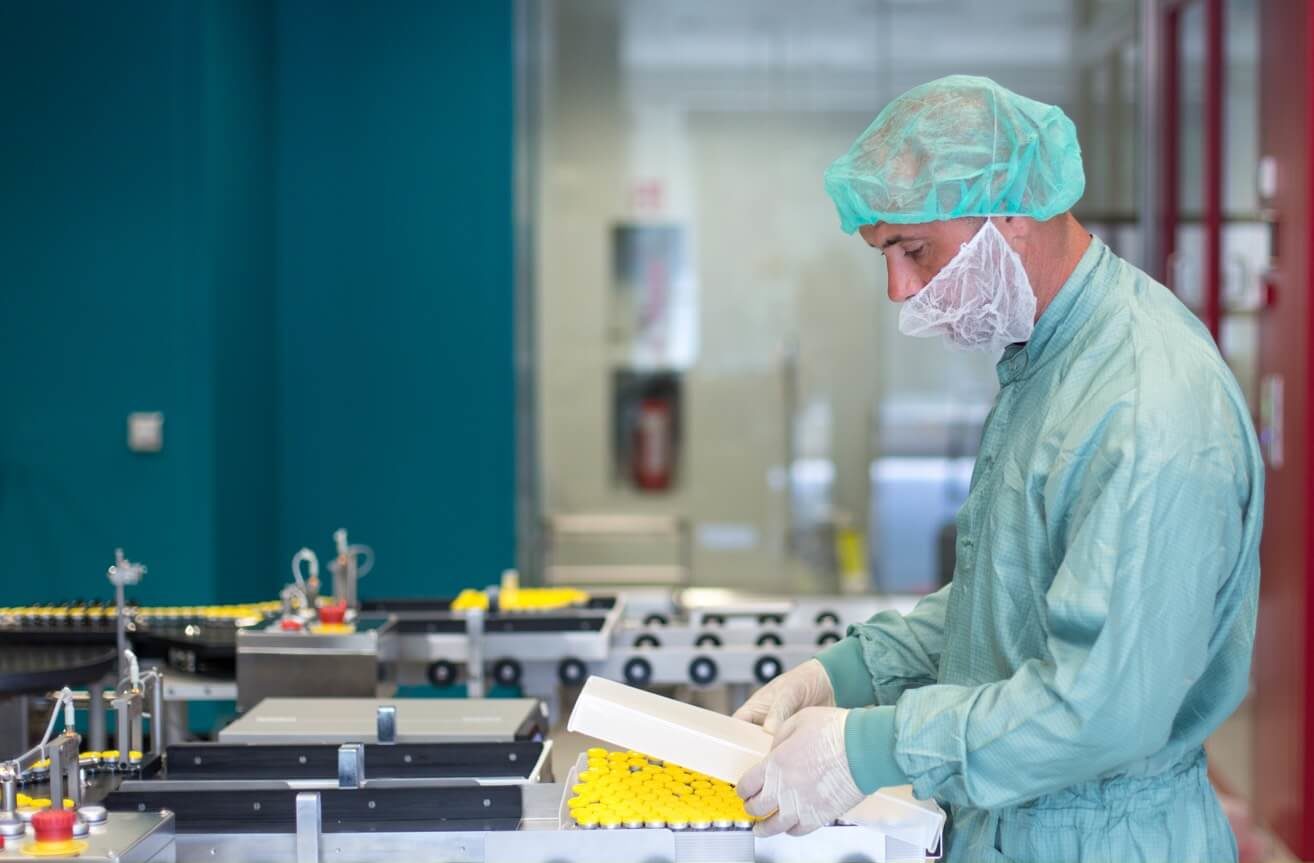 Other Packaging Services
Cold Storage
IDT Biologika offers extensive cold chain storage capacity for products that require temperature ranges from +20°C to -80°C, with monitored and controlled airflow, temperature, and humidity.