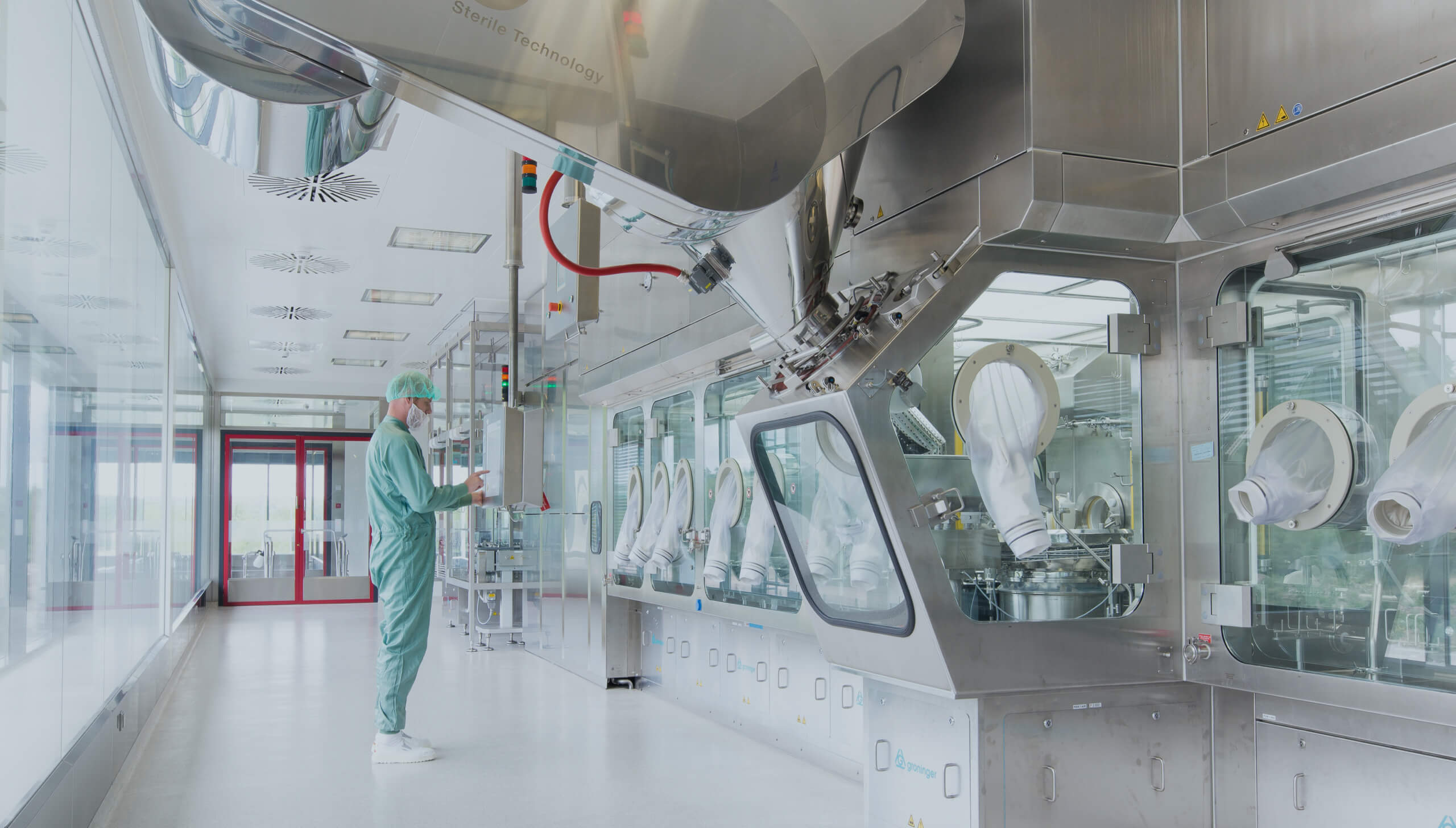 Aseptic Fill-Finish & Lyophilization
IDT Biologika offers aseptic liquid filling in vials and pre-filled syringes. Aseptic vial filling and lyophilization are core competencies at IDT Biologika and we integrate them for customers when we are manufacturing viral vaccine drug substance. We also offer fill-finish as a standalone service for a range of biologics including vaccines, cell and gene therapy products and recombinant proteins.
Broad Aseptic Contract Manufacturing Capability
IDT Biologika has nine filling lines in the Dessau-Rosslau facility, with flexibility in vial sizes, volumes, speed and other parameters meeting the needs of virtually any type of product. We can fill sizes up to larger vials (e.g. 50R), but most vaccines are filled in vials from 2R up to 6R or 10R. We fulfill requests for vaccines at 0.3 ml or 0.2 ml or even below. We also have two lines for pre-filled syringes.
We continually invest in technology and capacity for aseptic fill-finish. In Germany, we currently have one isolator filling line, which is our newest and largest line. As part of an €80 million expansion, we are building and validating a second state-of-the-art high-speed isolator filling line. From the end of 2022, this will enable manufacture of large commercial batch sizes with an effective performance of up to 32,000 vials/hour (2R) and 100% IPC of the filling weight.
Learn More About Our European Facilities
In our Rockville facility in the USA, we have capabilities to fill and freeze-dry live virus products at CTM scale – automated (up to 7,000 vials) and semi-automated vial filling (up to 2,000 vials) and lyophilization up to 4,000 vials per lot.
Learn More About Our USA Facility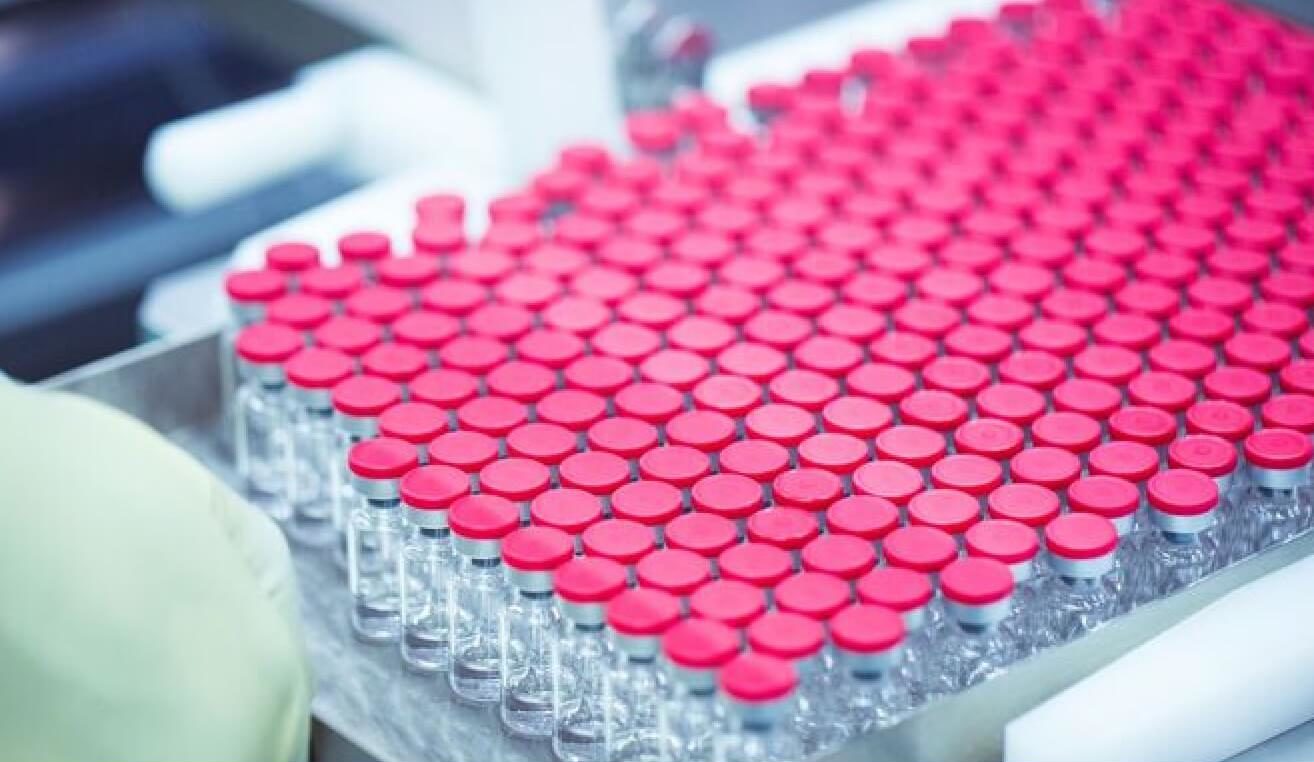 Aseptic Vial Filling of Live Agents
As a leading vaccine and viral vector CDMO, IDT Biologika is distinguished from many biologics contract manufacturers by our experience and technology relating to production of live agents. Our facilities are GMP-compliant and manufacture to Bio Safety Level 2 (BSL-2), meeting FDA, EMA, and ANVISA standards, enabling us to lead the way in delivering finished dosage forms for live virus products.
The demands of avoiding any contamination are higher than usual with live agents, especially during changeovers since inactivation procedures need to be accomplished. We prefer to use single-use equipment including disposable mixing systems in areas with product contact. Our first isolator filling line currently handles only human active virus products, so there is no crossover with other biologics like recombinant proteins or bacterial vaccines. If sterile filtration is not applicable (e.g. for some larger viruses like MVA), we establish fully aseptic processing in open or closed systems, which is validated by Media Fills.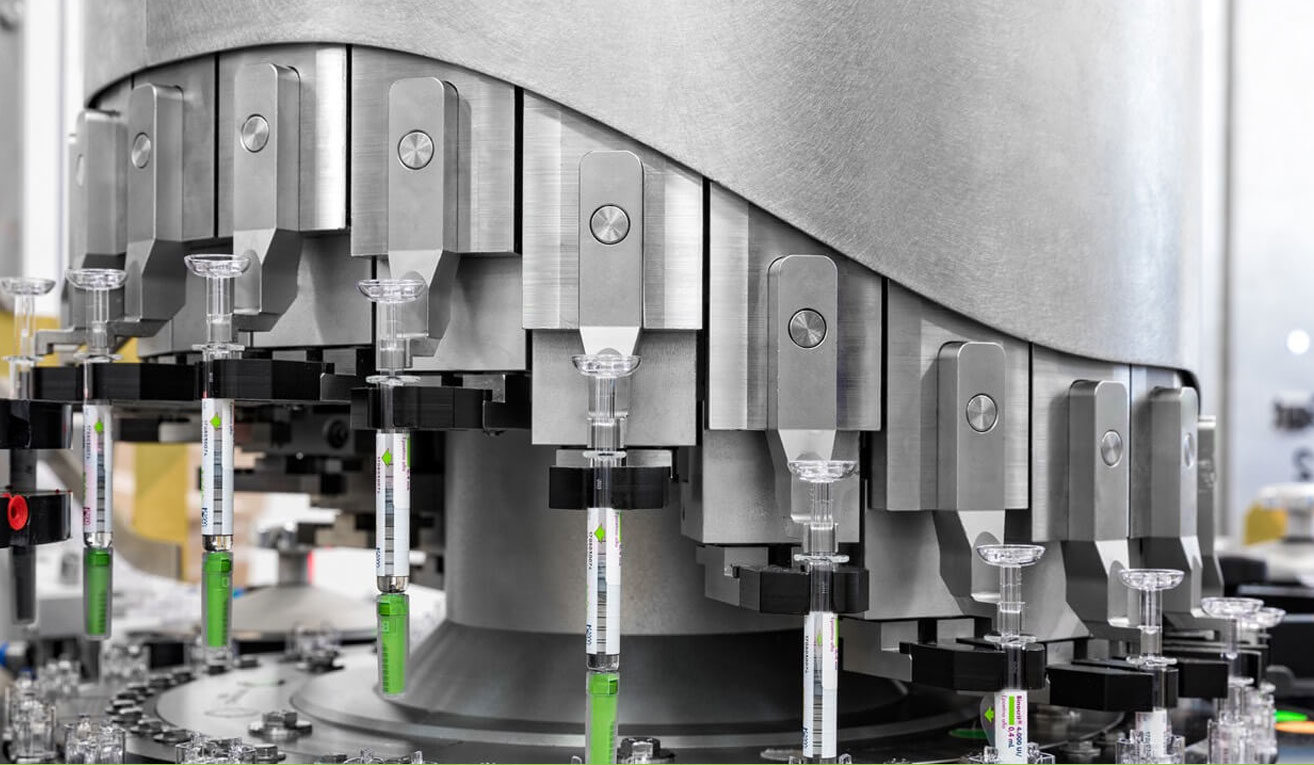 Small Scale to Large Commercial Volumes
Flexibility across our lines enables us to optimize filling processes across a wide range of vial sizes and batch volumes, meeting client needs from clinical to commercial supply. Our commercial filling lines can fill up to 32,000 vials an hour. Early clinical phase and small volume commercial product fills, such as cell and gene therapeutics, require small volumes even in commercial processes, so we make sure we can offer flexibility to meet every customer's needs.
Our smallest filling line benefits from 100% IPC control of the filling weight, which is extremely important to customers, especially when their drug substance material is in very limited supply and is very expensive. In these cases, it is vital to mitigate product loss to only a few milliliters, which we can achieve through the precision of the equipment, automation and a single filling position, for example.
Capabilities
Lyophilization
Lyophilization is another area of strong competency and experience at IDT Biologika. We have lyophilizers on many of our aseptic filling lines, enabling us to offer lots of capacity for freeze-dried drug product. All lyophilizers are qualified for GMP production and the majority of lyophilized products go into 2R/2 ml vials. We have pilot-scale lyophilization in Germany and the USA with capacity of up to 3,000 vials, which can also be used for lyophilization process development.
Larger scale lyophilizers go up to 40 square meters, with capacity for 178,000 vials (2R). On the large-scale, commercial isolator filling line, we have up to three liquid nitrogen lyophilizers connected, equipped with common process analytical technologies (PAT). The lyophilizers are automatically loaded and unloaded.
With our expertise in vaccines, IDT Biologika has a lot of experience lyophilizing viral products, including live viruses. This specialization will become more important and grow in demand following the COVID-19 pandemic and the intensified focus on developing vaccines quickly and effectively.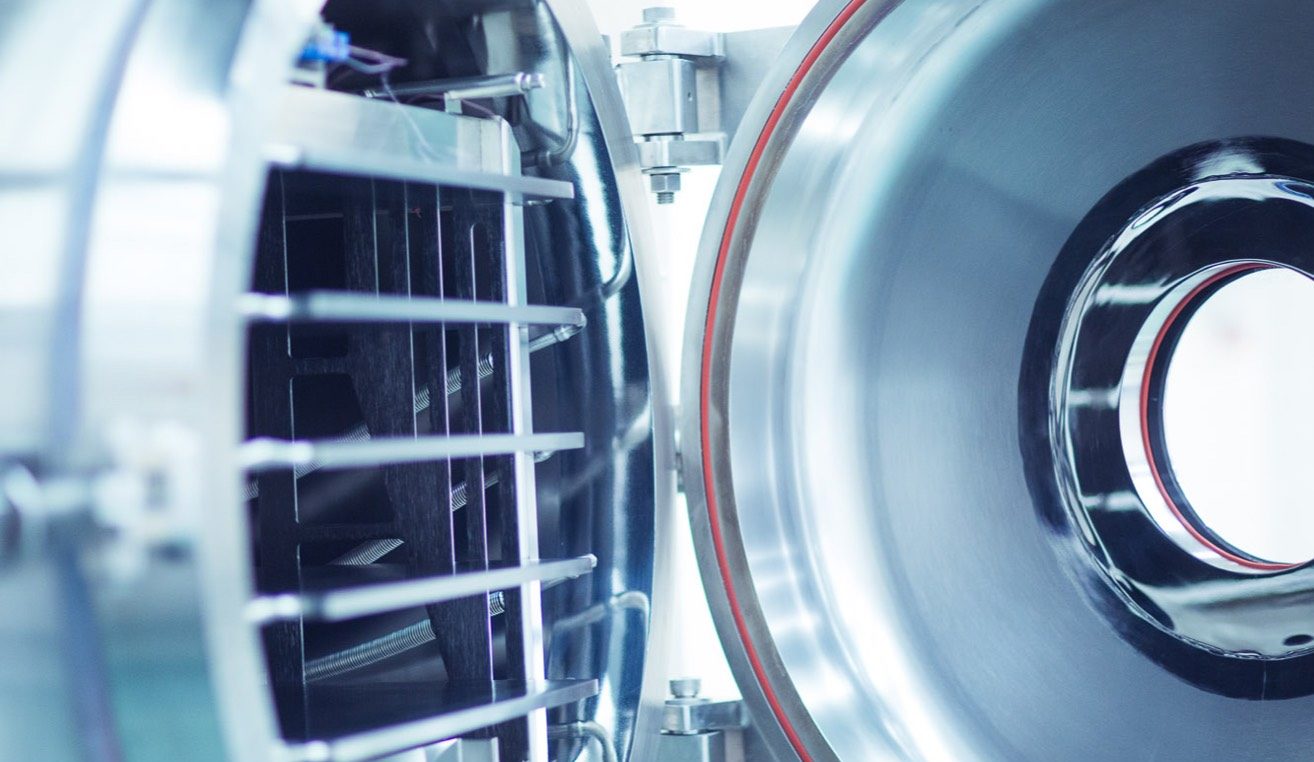 Visual Inspection
Our fill-finish services include both semi-automated and manual inspection of vials (liquid and lyophilized), pre-filled syringes and autoinjectors. A high-performance automatic visual inspection machine (2R vials up to 36,000/hour) will be installed by the end of 2021 to expand our visual inspection capabilities – especially for large batch sizes and commercial supply.