Dessau-Rosslau (Germany) and Rockville, MD (USA),  February 17, 2022 – IDT Biologika, a leading contract development and manufacturing organization (CDMO) specialized in vaccines, gene and immune therapy as well as oncolytic viruses, has been selected as a winner of six CMO Leadership Awards across the categories capabilities, compatibility, expertise, quality, reliability and service across all three groups of respondents. In addition, the company received champion recognition across four categories including capabilities, compatibility, quality, and reliability.
Sponsored by Outsourced Pharma and Life Science Leader magazine, the annual awards recognize the top contract manufacturing organizations (CMOs) serving the pharmaceutical and biopharmaceutical industries.
"Congratulations to all the Life Science Leader and Outsourced Pharma 2022 CMO Leadership Award winners. You are the biopharma industry's top service providers – those who have exceled for your customers through pandemic hurdles, supply-chain challenges, and advancing demands of new platforms and technologies. An award in any category – capabilities, compatibility, expertise, quality, reliability and service – is one recognized throughout the industry", added Louis Garguilo, Chief Editor and Conference Chair, Outsourced Pharma.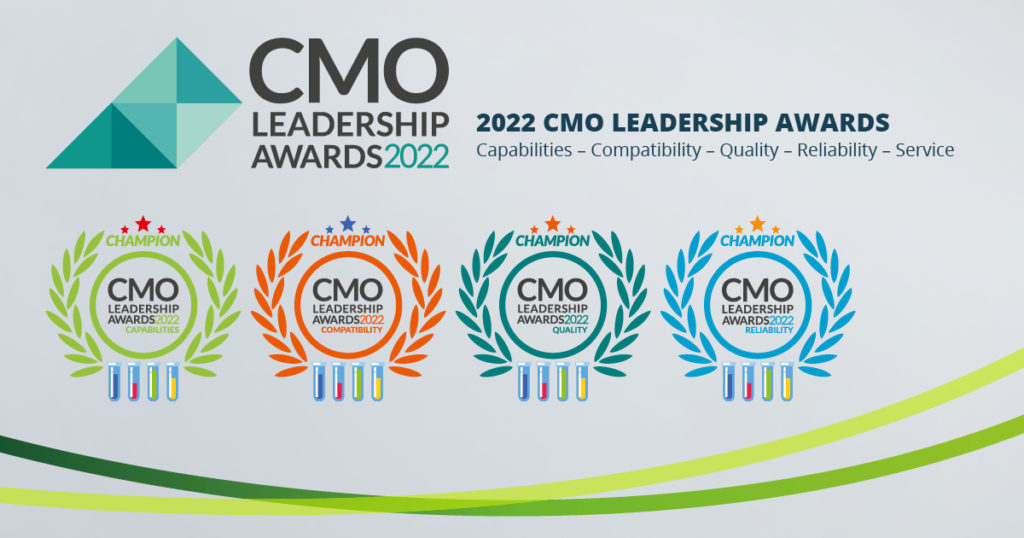 IDT Biologika Chief Executive Officer Dr. Jürgen Betzing will accept the 2022 CMO Leadership Award on behalf of the company. "It is a great honor to be recognized across the six core categories and, above all, being awarded a champion in four categories. This impressively demonstrates the success of our customers and makes our strategy and values visible. We are one of the few globally active companies in the field of biopharmaceuticals that offers the entire value chain as a one-stop-shop and is appreciated a reliable partner who delivers high quality. This encourages us to continuously develop delivery performance, reliability and know-how as key factors for our customers to choose IDT", says Dr. Jürgen Betzing.
IDT Biologika handles every step in process development, manufacturing, quality control and packaging processes and specializes in the commercial production of live viral vaccines, gene and immune therapeutics, and fill/finish of biologics at its FDA and EMA approved sites in Germany and the US. "As the need for development and manufacturing capacity for vaccines and advanced therapies is growing, we will continue to invest in these technologies and highly skilled personnel to support our partners in bringing these vital medicines to market", adds Dr. Jürgen Betzing, CEO of IDT Biologika. Industry Standard Research (ISR) provided the primary market research data for the CMO Leadership Awards. ISR evaluated winners based on real-world experiential data and feedback from decision makers who work with contract manufacturing suppliers. Kevin Olson, CEO, Industry Standard Research says: "The data enables users of ISR's market research to make confident business decisions based on the experiences of their industry peers."